This year's Grimpday 2023 competition, held in the Provence region of France, again brought together the most experienced rescuers from around the world. And among them was the Fire Brigade Czech Republic team, which competed here for the second time. Last time it was fifth place, but this year it was even better.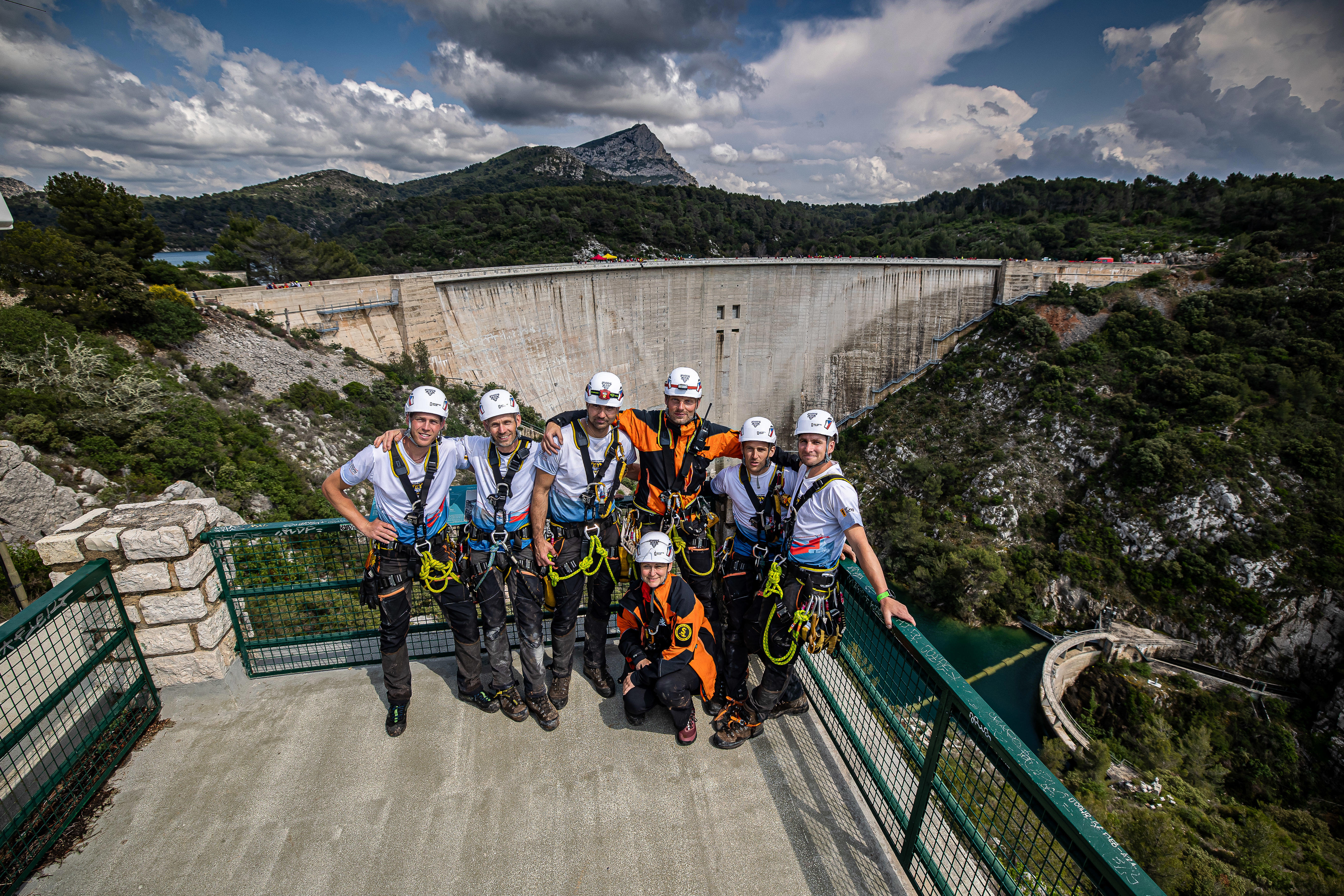 The Grimpday competition is a prestigious event that presents a unique combination of rescue and climbing skills. Competitors will face a variety of different disciplines that include rescue at height, technically challenging climbing tasks and much more. Not only is this competition physically demanding, but it also requires quick decision making and teamwork.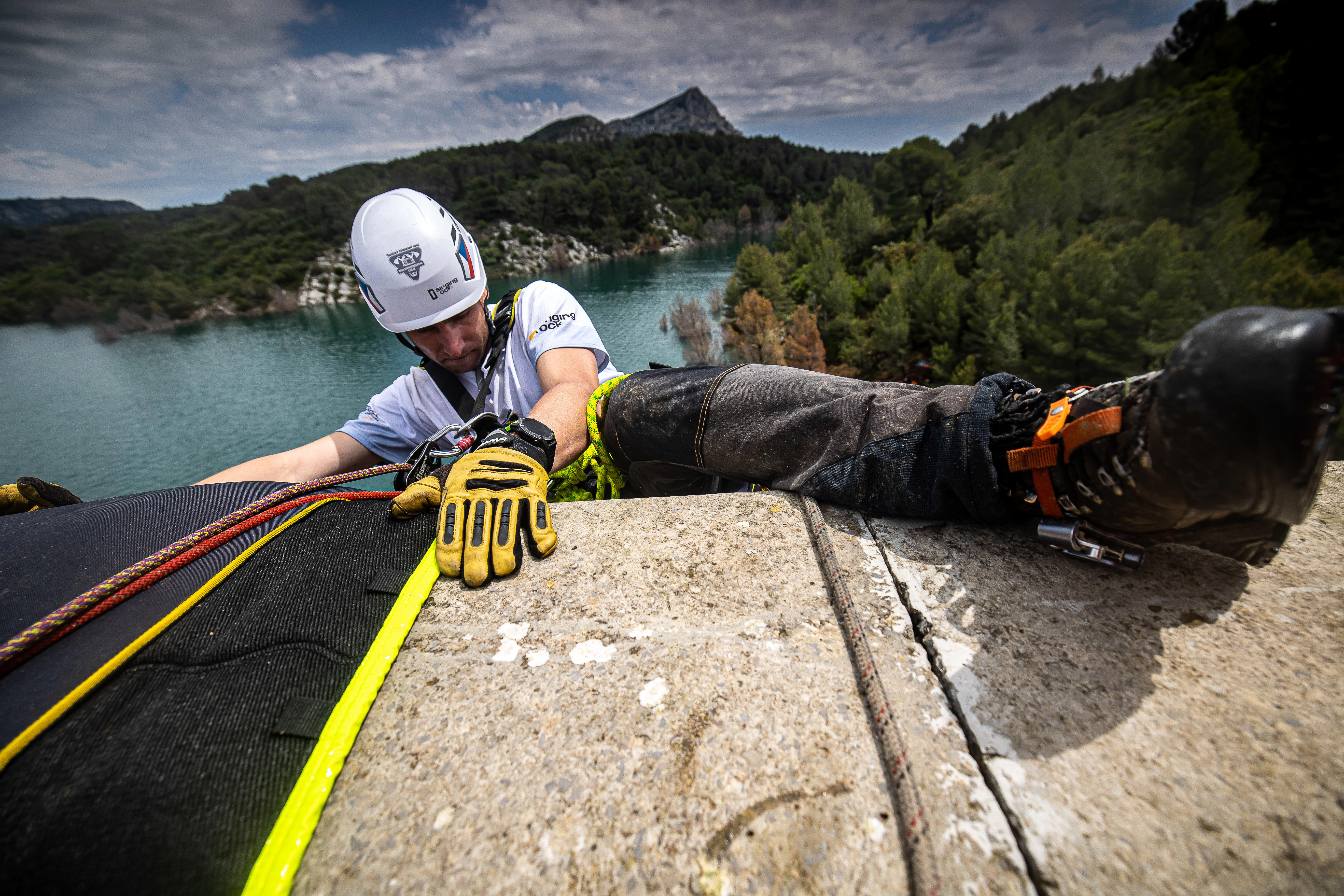 The Fire Brigade Czech Republic rescue team consisting of Tomáš Saifrt, Petr Urbanovský, Tomáš Stehlík and Lukáš Němec, who are instructors of the Fire Brigade Czech Republic climbing groups, was led by Lukáš Neklan. He is not only a trainer, but also the manager of the Polygon Singing Rock team. An integral part was also a figure model, firefighter Jana Vítová and judge Vojtěch Hrubý. Before the actual competition, they spent 8 days training together at Polygon Singing Rock in Poniklá, at the Fire Protection Training School in Velké Poříčí and also in various outdoor and indoor spaces, where they improved their techniques and strengthened teamwork. Training at various locations such as the Špindlerův Mlýn dam, Veliš Castle, Zbečník quarry and the Trutnov underground water reservoir provided invaluable practice and prepared the team for the challenges that awaited them on Grimpday.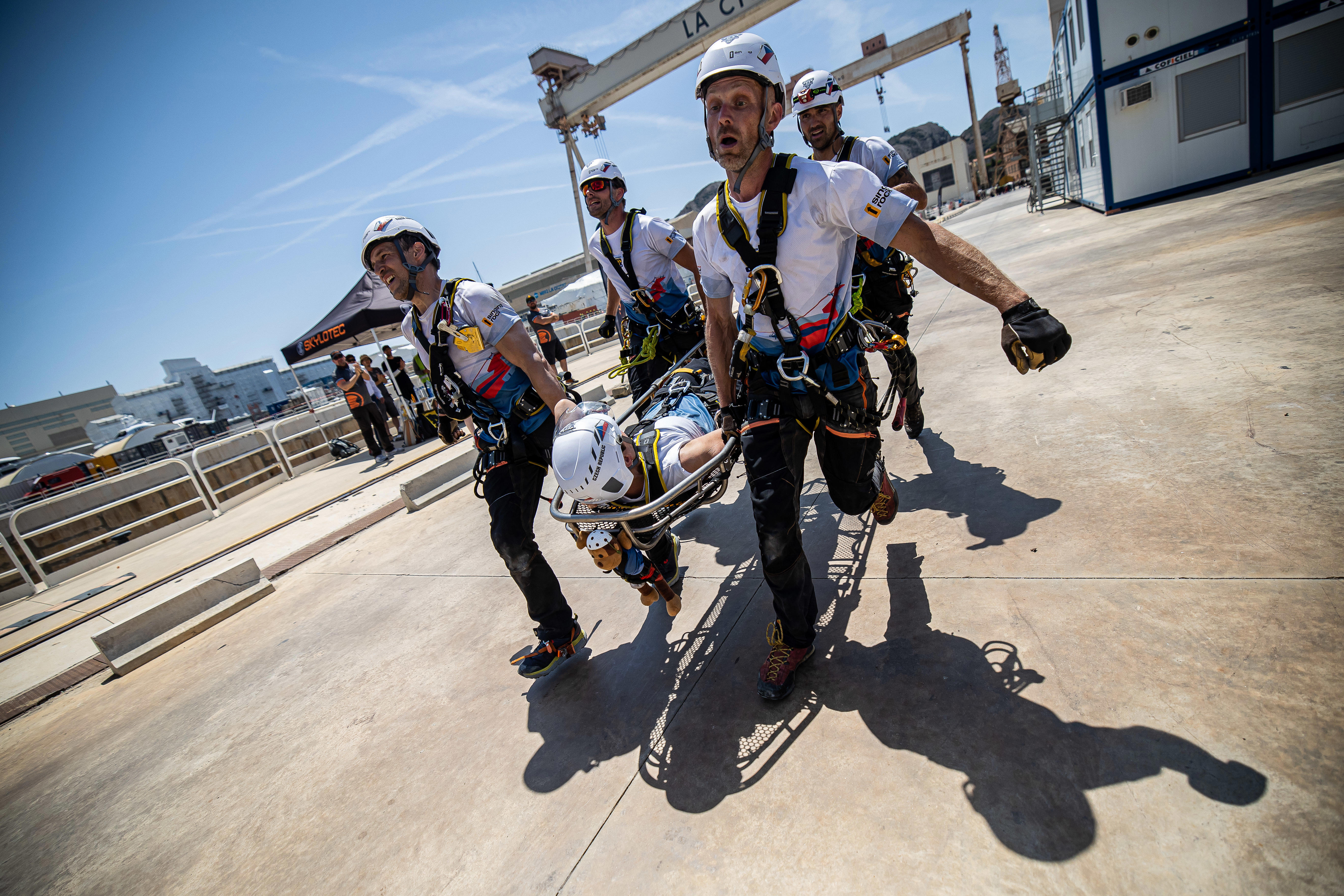 They completed all the tasks in the competition, which were really challenging and full of adrenaline. From the perspective of the Czech team, the most challenging ones were the rescue from the water channel, the 78-metre high dam and the 80-metre high harbour crane. Other disciplines included an hour-long run, via ferrata, a 45 m mine lift, a run with a stretcher, calculating the load of pulleys when transporting a 250 kg barrel and a 90 m long inclined descent on brash. These competitions required not only physical strength and dexterity, but also speed and the ability to keep a calm mind even under challenging conditions.
Teamwork, strong will and determination led to an awesome result - second place overall! Only the American team beat them by a whisker, the Swiss finished third, making the Czechs the best team in Europe.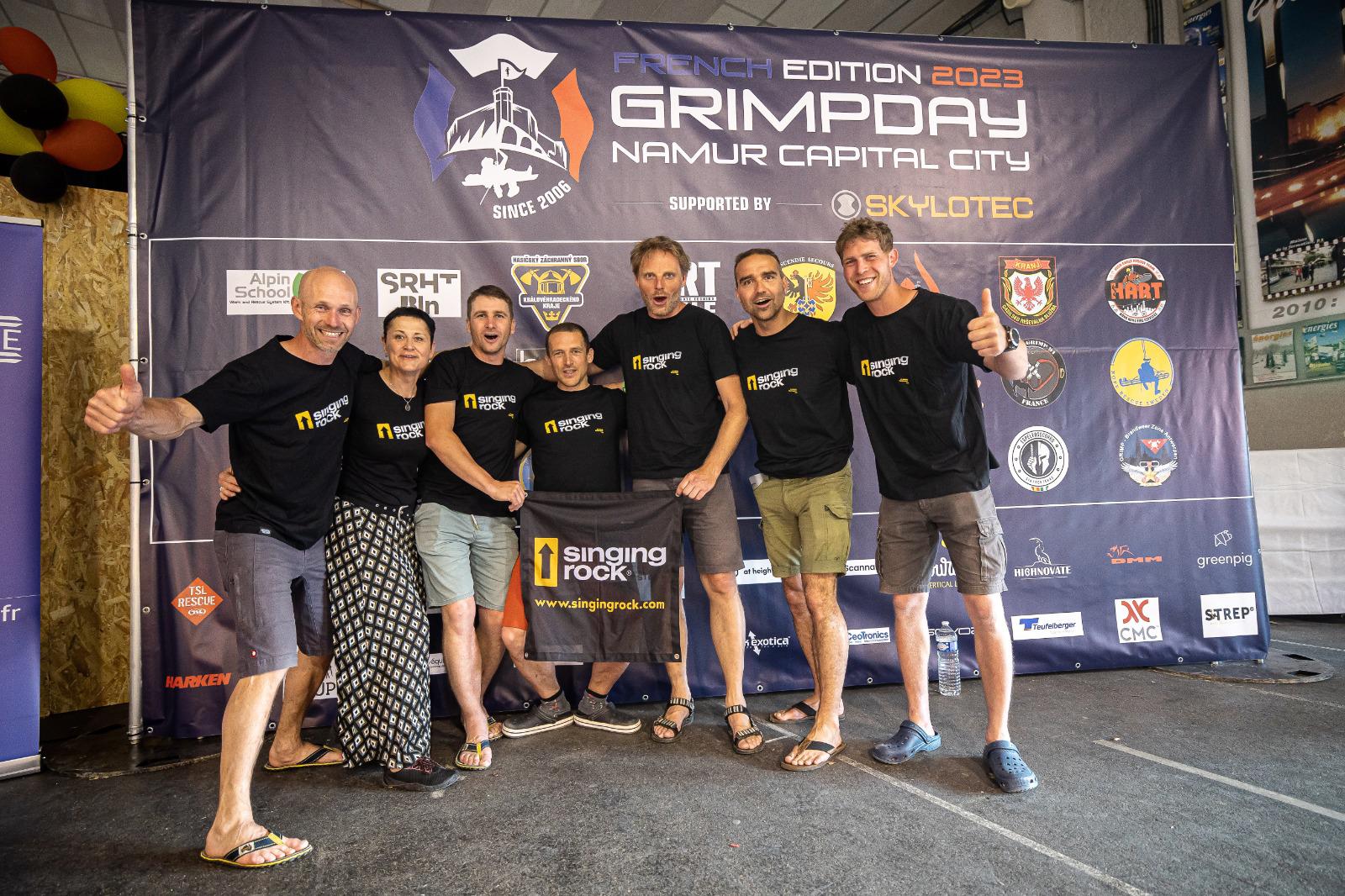 Singing Rock supported the Fire Brigade Czech Republic team not only with Lukáš's guidance, but also with equipment and special products for this event.
Congratulations on a great team effort and we are looking forward to next year's event.